Spand Pich Yazd wire industry
In 2013, the country's largest bolt and nut production factory was established in Yazd with the name Sepand Pich Maftoli Industries in a land area of 85 thousand square meters.
The support of this opening was 30 years of continuous activity and gaining valuable experience in the screw and nut industry under the brand name Shireh Yazd (CHY), and in fact Sepand Peich Yazd (PSY) was established in line with the development plan of Shireh Yazd Company.
The complete cycle of bolt and nut production
In the term, any production unit that has at least one press or wire forming unit is known as bolt and nut workshop, but like any other industry, bolt and nut production also has pre-production and post-production processes. Due to the high complexity and specialization of pre-production preparation processes and post-production finishing steps, as well as high investment costs, most manufacturers outsource the nuts and bolts of these processes.
In Sepand Pich Wire Industries of Yazd, due to quality monitoring and high commitment to the end consumer, in addition to a large and distinctive cold forging or forming unit, which in terms of the variety of machines and operational capacity, it is possible to produce from small sizes to very large sizes. Yes, wire preparation units and finishing operations as pre- and post-production units support the production unit. It is a matter of pride that the large Sepand screw factory in Yazd uses the excess capacities of wire preparation and finishing operations to provide contracting services to other bolt and nut manufacturers and other metal industries.
Sepand Pich Yazd services
Bolts and nuts are known as the most important, most suitable, most common and most popular type of connection in the world. This issue can be understood from the tonnage of this product and the wide range of uses of bolts and nuts. Sepand Pich Yazd company, in addition to meeting the market's need for bolts and nuts with standard dimensions, also has a very high capability and ability in supplying the specialized needs of industries with customized bolts and nuts.
The main customers of this company are automobile industries, heating industries, thermal-refrigeration industries, construction industry, electricity industry, petrochemical-refinery industries, household appliances and agricultural tools, etc. Sepand Pich Yazd products are marketed based on the world's common standards such as ANSI_ISO_EN_BS_DIN_JIS_ASTM as well as automotive industry standards such as Renault_NES_PSA_KES.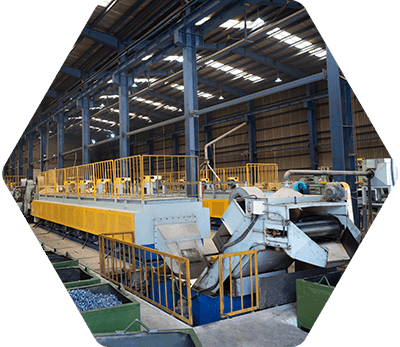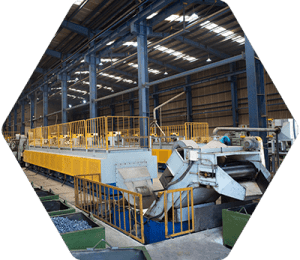 The largest bolt and nut production factory in the country